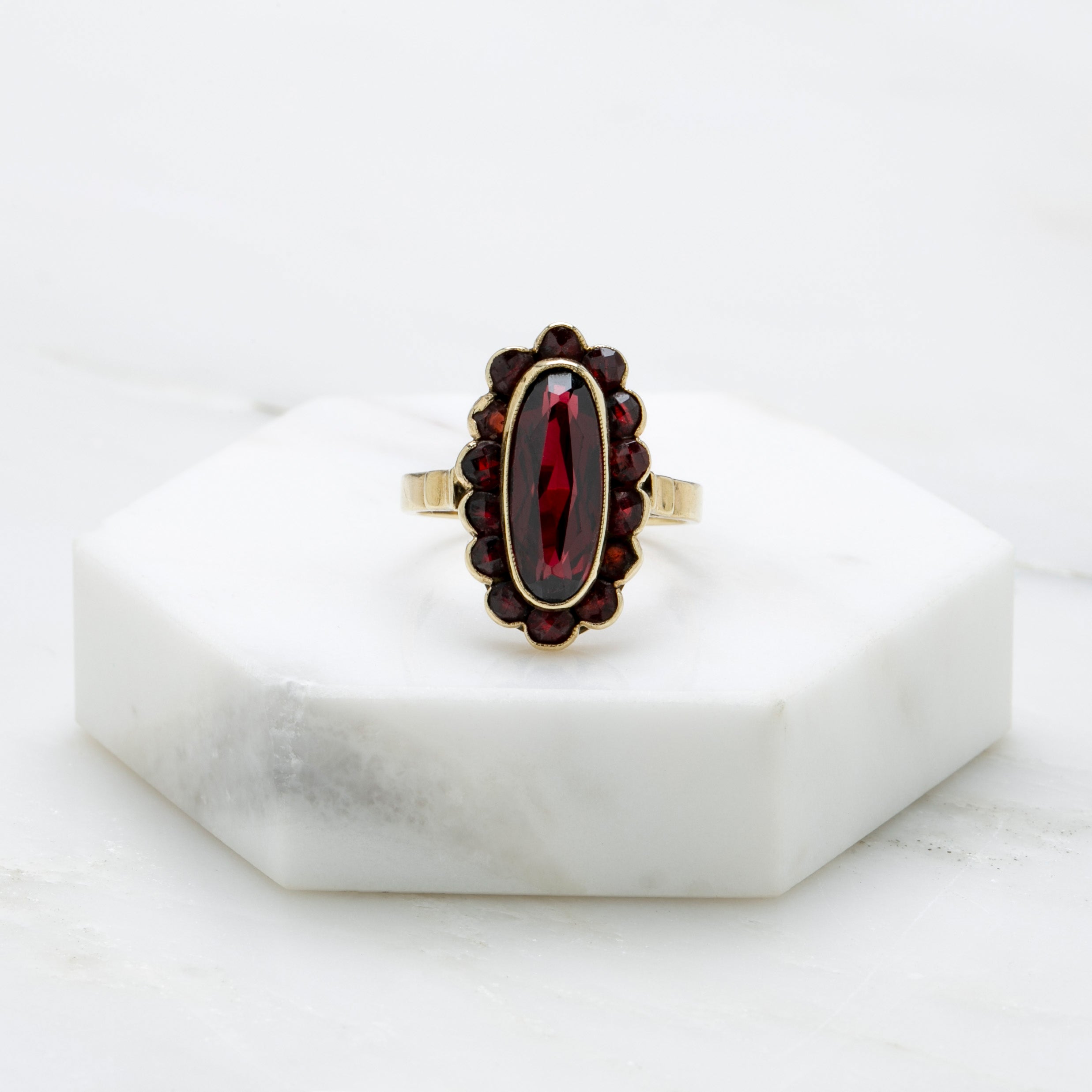 Lansdowne
I'm going to be honest, y'all... I'm not going to put a ton of effort into trying to sell this ring to you because I want to keep it for myself, but so many people messaged on instagram that I felt obligated to post it to the site. Lansdowne is a Victorian era (circa 1890) 8k gold and garnet ring. The center oval garnet is long and lean and gorgeous, 15mm x 6.5mm, approximately 3.90ct and is surrounded by a seriously amazing halo of 14 rose cut garnets making it the coolest garnet ring I've seen in a long time... And I'm like, always looking for garnet rings because I am a January baby! You might be thinking "8k gold, no thank you!" And I get it... BUT its "333" stamp (the mark for 8k gold) on the inside of the shank helps us zero in on where this beauty was likely made, which is probably Austria! That kind of info is so so SO cool to find in these oldies.
Lansdowne is currently a size 7... MY SIZE!!! And can be sized to fit. Want more pics? Contact our concierge!
Check out the rest of our secret stash here!
UGH I utterly failed at hiding my excitement for this ring. Please disregard, tysm.
free U.S. shipping
free returns & exchanges
free ring sizing with purchase