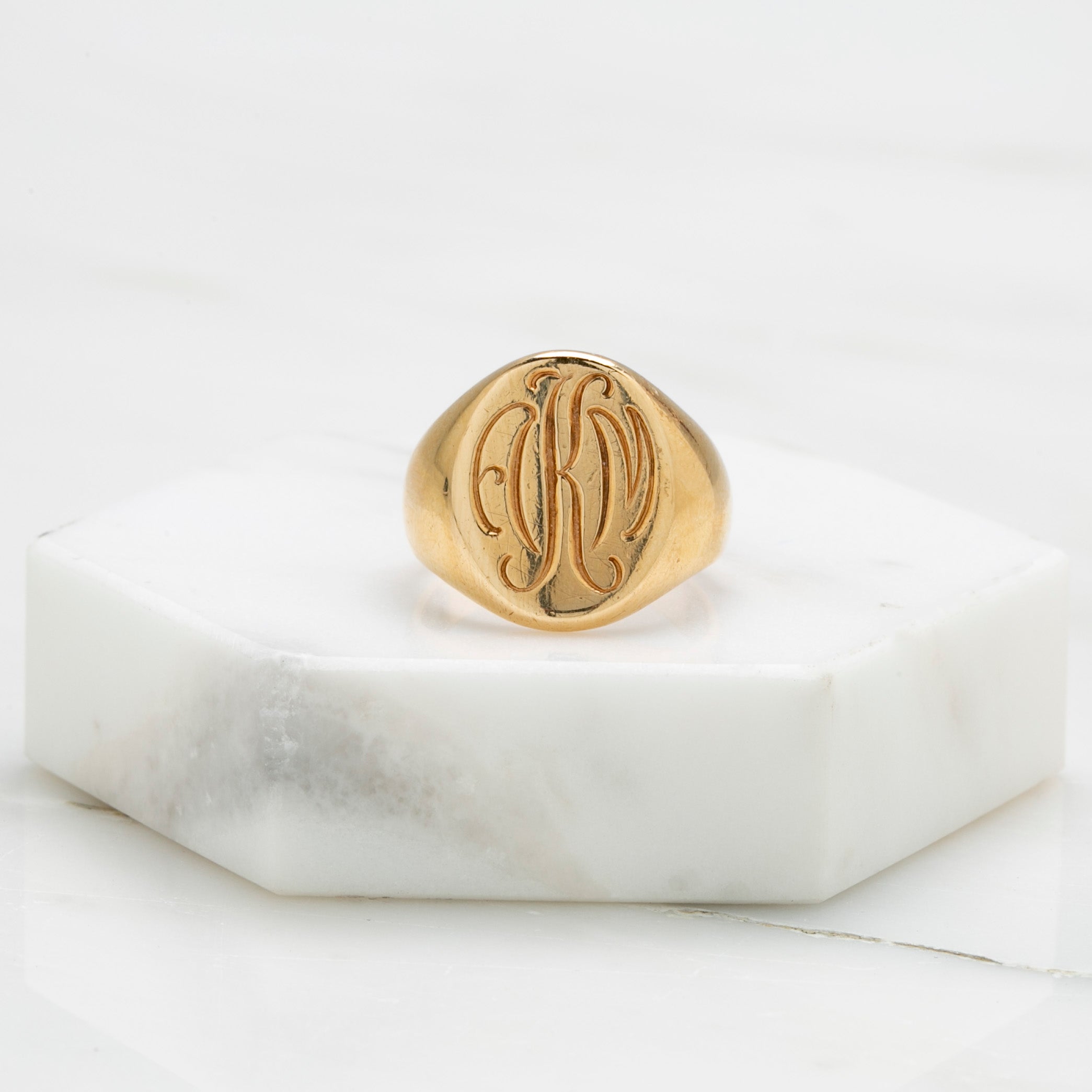 Today you are a MAN
This signet ring may appear to be simply cute and normal to you, but in my eyes it's the greatest to ever grace the surface of my desk. Made of 14k yellow gold, this Tiffany & Co. reads "AKM" in gorgeous script, which may seem plain enough but NO, there's more. The inside of the ring reads "Today you are a man May 9, 1976 love forever mom and dad" 
Okay if that isn't the sweetest bar mitzvah (we assume!) gift ever?! Even if your monogram doesn't match, I think it would be a cool addition to your jewelry collection! Who doesn't love a classic signet?
Currently a size 5.25, this ring can be sized to fit some sizes. Contact our concierge with sizing questions or if you want more pics!
Check out the rest of our secret stash here!
free U.S. shipping
free returns & exchanges
free ring sizing with purchase