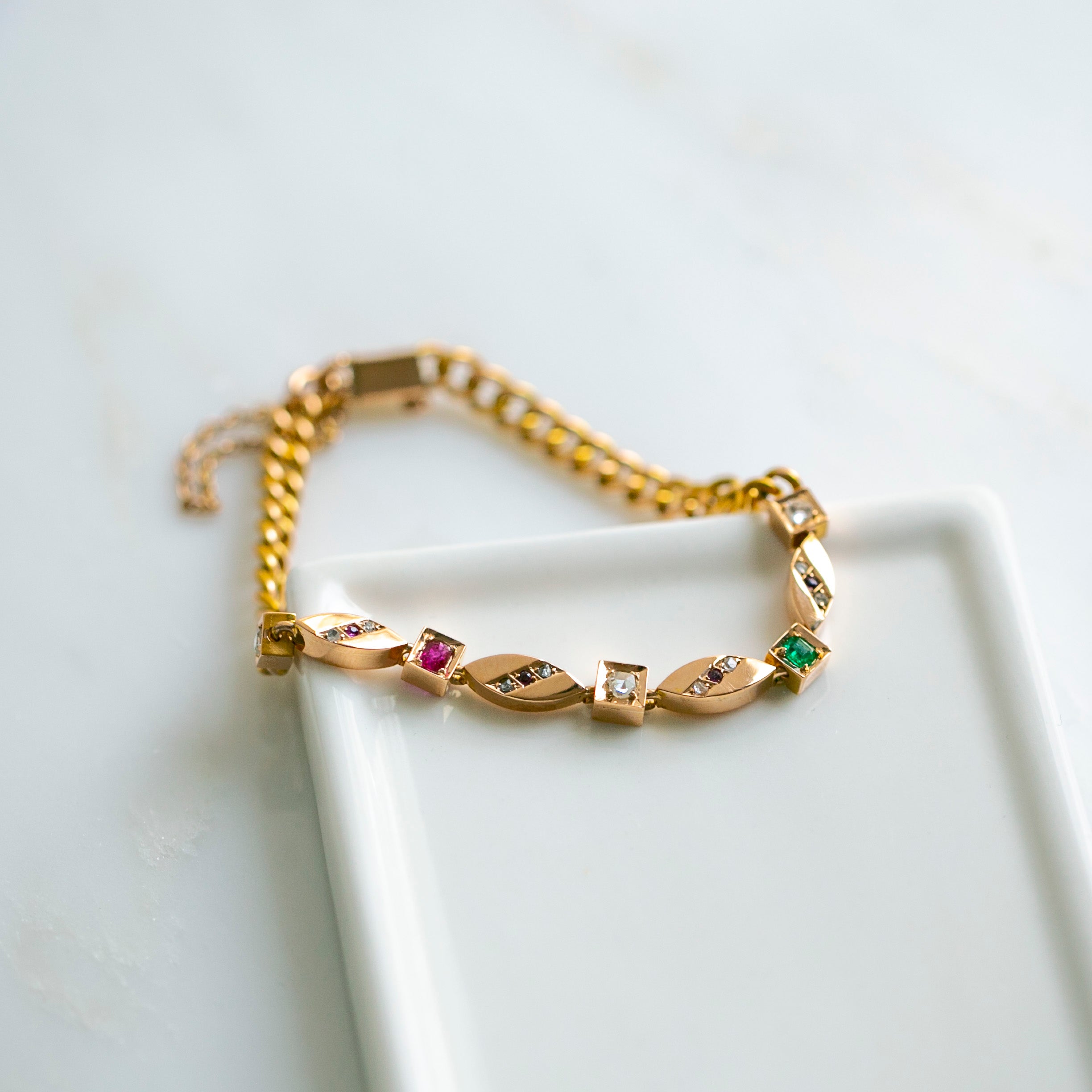 Victorian Diamond Ruby & Emerald Bracelet
Well hello there to you, you magnificent Victorian Era diamond, ruby, and emerald bracelet! Hmm, that's quite a mouthful but I think we'll stick with it. How gorgeous is this piece?! The bracelet is comprised of high polished square and marquise-shaped gold elements, each filled with a different gemstone. Three Old Mine Cushion Cut diamonds, one ruby, and one emerald are the stars of the show, in my opinion, with sweet supporting characters in the alternating Single Cut diamonds and ruby. This fabulous 18k rose gold wrist-wear is amazing, and appears to have been modified over the last century with a lovely 18k yellow gold curb chain (oooh we love this subtly mixed metal look!) The bracelet is finished with a safety chain for that extra bit of confidence while wearing!
Want more pics? Contact our concierge!
Check out the rest of our secret stash here!
name
Victorian Diamond Ruby & Emerald Bracelet
free U.S. shipping
free returns & exchanges
free ring sizing with purchase