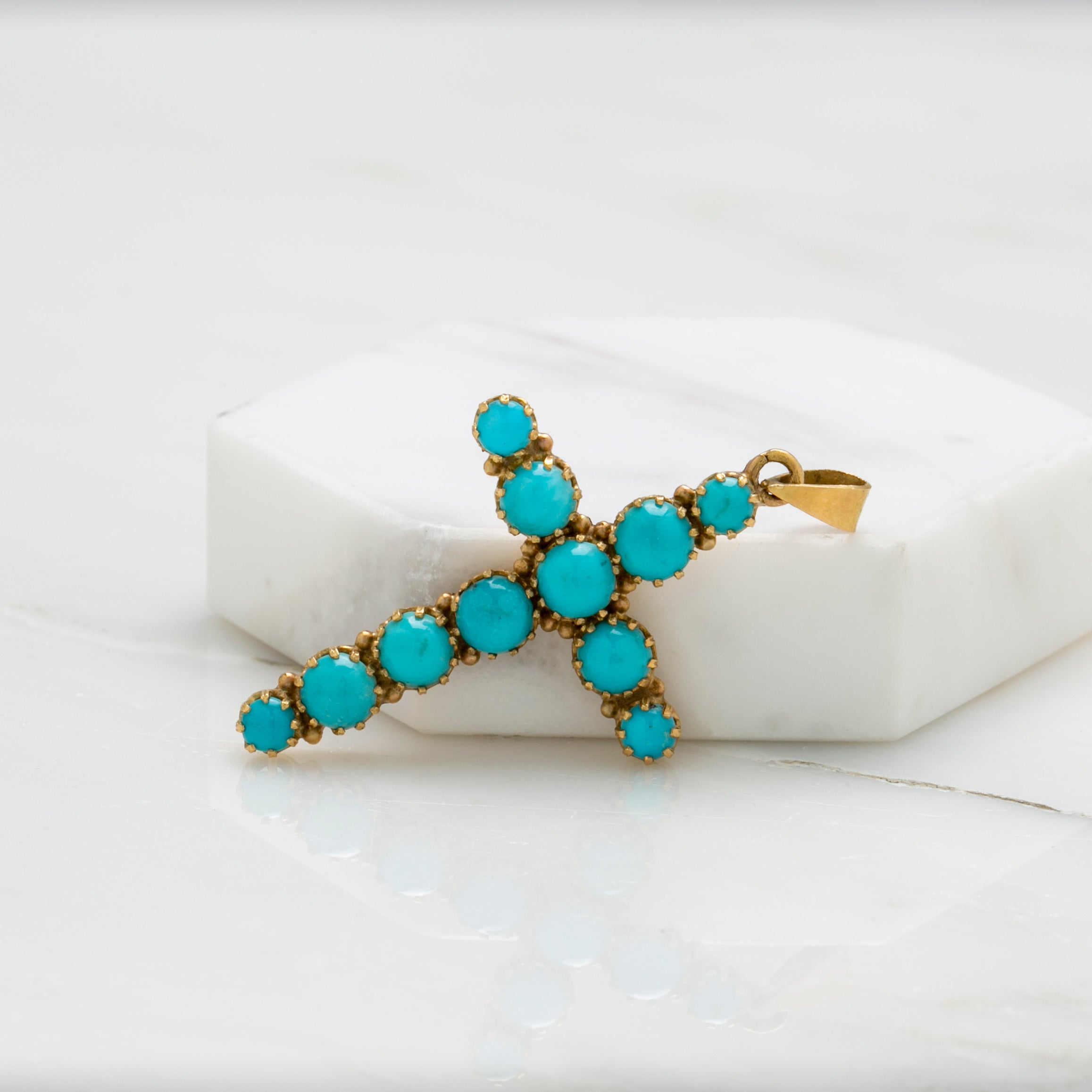 Victorian Turquoise Cross Pendant
This colorful Victorian era (circa 1890) turquoise cross pendant is made with 18k yellow gold and has much-coveted French hallmarks. The pendant features eleven Cabochon Cut turquoise set in the shape of a cross, graduating in size (3.5mm to 5mm diameter). Both sides of the pendant's bale have stamped French hallmarks, the head of an eagle on one side and part of a grasshopper on the other. One might mistake these stamps for scratches, or miss them entirely as they are so so so small (it me. I am "one" of "one might"), but under 10x magnification you can see the highly prized marks. 
Measuring 4.5cm long, this lovely turquoise cross is sure to be a statement piece you'll gush about for many years to come!
Check out the rest of our secret stash here!
name
Victorian Turquoise Cross Pendant
free U.S. shipping
free returns & exchanges
free ring sizing with purchase