SALE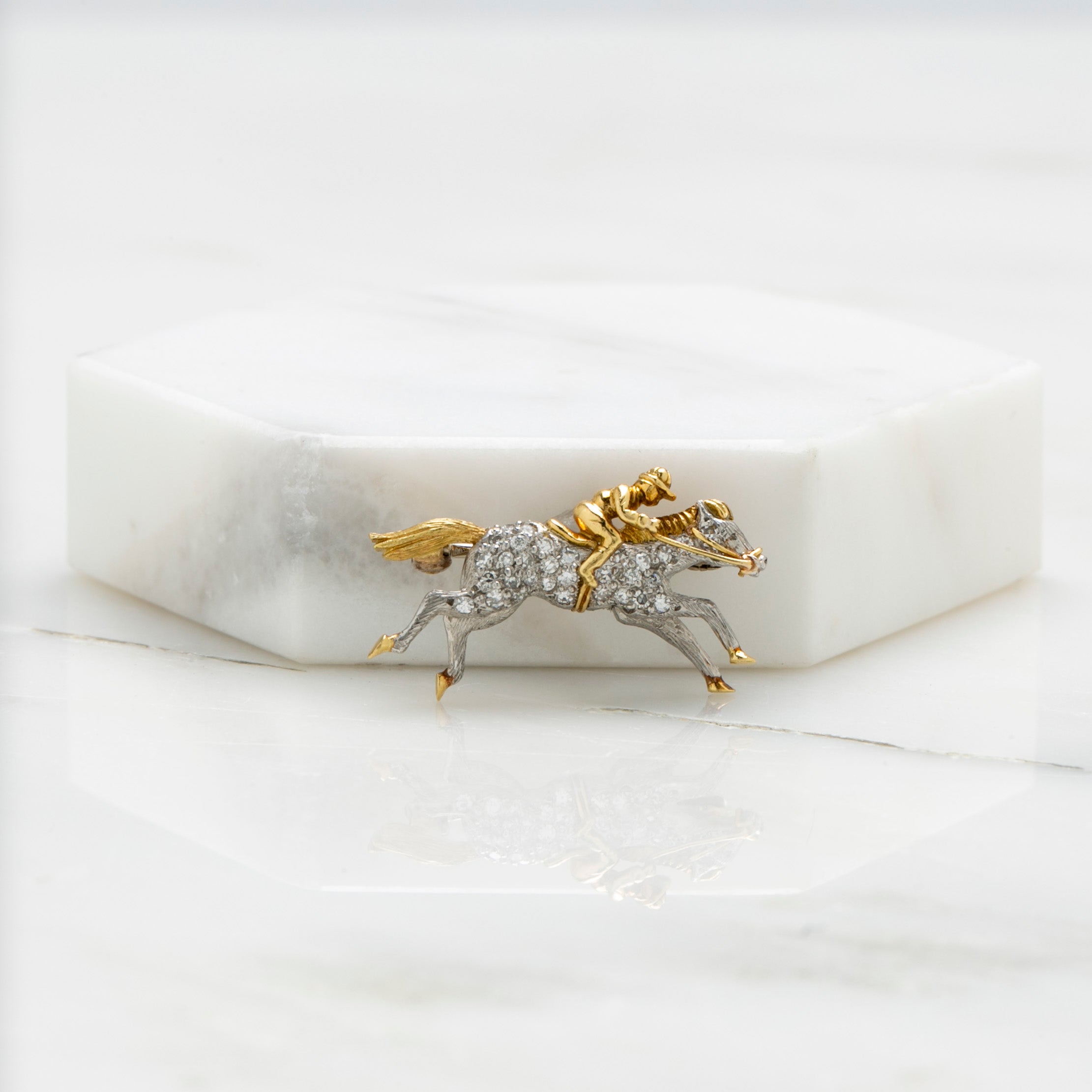 Diamond Racehorse Pin
Okay, so I don't think I'm the only one who goes absolutely wild for animal jewelry... And you've confirmed this opinion since you clicked on this product and are now reading the description! AHHHH this sweet platinum and 18k yellow gold diamond pin is adorable & great as a lapel pin for ANYONE who has an affinity for the fun & funky. The platinum racehorse is encrusted with thirty-two Single Cut diamonds so you know it's a winner. The jockey, saddle, reigns, and other details of the thoroughbred are a lovely contrasting 18k yellow gold, again with a winning choice. Zoom in to see the incredible detail like the engraving along the coat of the horse's face and legs! This is a prize-winning accessory if you plan to sip a mint julep at Churchill Downs in the future.
An extra bit of history: stamped on the backside of the tail of this diamond racehorse pin is the maker's mark for McTeigue (McT), a highly regarded American jeweler. Measuring 1 inch long and 0.5 in tall, this little pin is a perfect little bit of whimsy to add to an outfit for just a touch of equine glam!
Check out the rest of our secret stash here!
name
Diamond Racehorse Pin
free U.S. shipping
free returns & exchanges
free ring sizing with purchase