SALE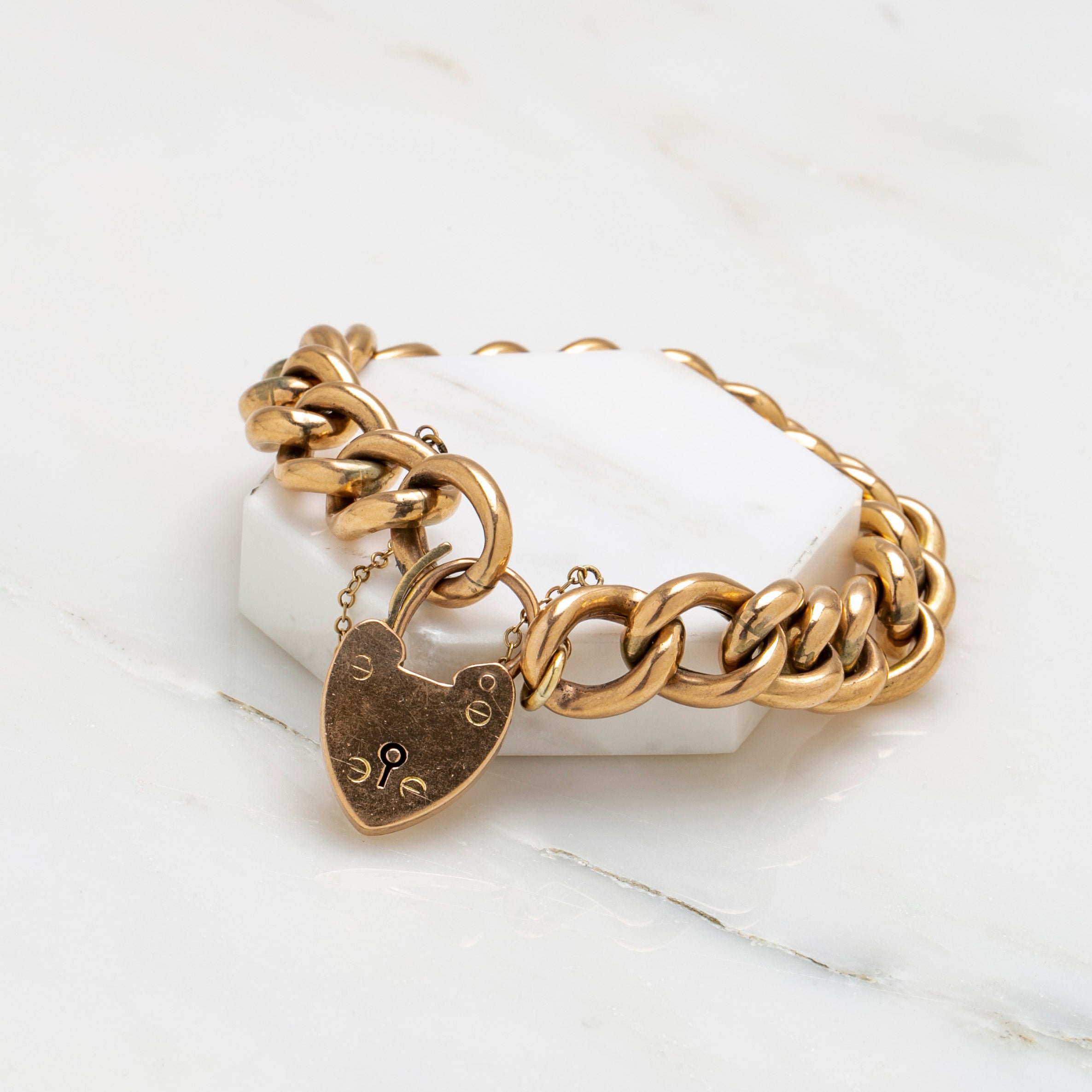 Victorian Heart Charm Bracelet
This is for my fellow millennial girlies who coveted the Tiffany Heart Tag bracelet and now love all things *vintage* shout out to my people! This sweet Victorian era rose gold bracelet (circa 1900) is chunky but ultra light & utterly wearable. The heart-shaped padlock closure of the bracelet seems like such a modern detail, but it has been used & in fashion since the 19th century! The 9kt rose gold links lay nice & flat on the wrist and have the loveliest warm patina that we are always looking for in our jewelry hunts! The bracelet is finished with a safety chain for that extra bit of confidence while wearing!
Want more pics? Contact our concierge!
Check out the rest of our secret stash here!
name
Victorian Heart Charm Bracelet
free U.S. shipping
free returns & exchanges
free ring sizing with purchase